If you're feeling "stuck" and believe that anxiety or depression  is ruining your life, I understand your suffering.  I'll help you to eliminate your stress, worry and overwhelm so that you can live a meaningful and fulfilling life.
Imagine instead, waking up each day feeling grateful and excited to begin your day. You can learn to break free from your mind's judgments, harsh criticisms and stories about who you are and what you are incapable of doing.
Instead of being entangled by your mind's dreaded future or painful past, you can learn to live in the present and create the future that you yearn to live to manifest your deepest desires. As you learn to create the experiences that invigorate you, you'll radiate with more vitality and fulfillment.
What separates my services from other practitioners is my integrative approach, compassionate inquiry, curiosity, and kindliness.  Working with me, you'll learn to nourish your body, mind & soul.  Together, we'll work to discover the root cause of your condition.  Moreover, you'll learn simple skills that are effective & work.
I offer Tele-health services , including  psychotherapy and functional nutrition health coaching.
Contact me to schedule an initial consultation.

3057200237     |     Send Email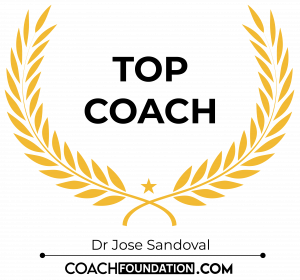 "Dr. Sandoval 's skills as a Health Coach have earned him a spot on the Coach Foundation, one of the biggest names in the coaching industry."
I offer flexible hours to accommodate your schedule. You can schedule and book your appointment online (must be with 24 hours advanced notice).
I look forward to helping you take your first step towards your vibrant health.
---
When was the last time you talked to someone about your health and received the personal attention you deserve?
It's rare for anyone to get an hour to talk about their health and life goals with a trained professional.  As a Clinical Psychologist and Certified Integrative Nutrition Holistic Health Coach, I'll help you achieve a more radiant life! If you've tried other conventional approaches and are unhappy with the conventional care that you've received, then you've found the right person.
---
"Your present circumstances don't determine where you can go; they merely determine where you start."
– Nido Qubein