DR. Jose Sandoval,  Psychologist, ISSA Fitness Trainer and Functional Nutrition  Health Coach in Miami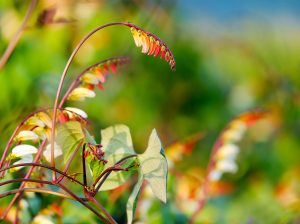 My name is Dr. Jose Sandoval. I am a Florida licensed clinical psychologist, certified Integrative Nutrition Holistic Health Coach, and certfied Accupressure practitioner.  As a clinical psychologist and functional nutrition health coach, my goal is to enhance your quality of life and not simply to reduce your level of distress.  I believe that everyone has the inner resources to manage life's challenges and can learn how to thrive, achieve balance and experience more bliss in their life. I measure my success by the impact and change that I engender in my clients. I value my clients' confidentiality, choice, and honor their individual strengths.
EDUCATION AND PROFESSIONAL TRAINING
After receiving my Bachelor's degree from Duke University, I went on to earn my doctoral degree in clinical psychology at the University of Miami. I completed my internship and a postdoctoral fellowship at the University of Miami Counseling Center. Following my internship, I completed a one-year residency position at The Renfrew Center of West Palm Beach, Florida, an inpatient residential facility that specializes in the treatment of eating disorders and related mental health issues. I have also received level 1 training in Eye Movement Desensitization and Reprocessing from the EMDR, Institute. I am Board Certified as a Holistic Health Practitioner by the American Association of Drugless Practitioners (AADP).
I received my training as an Integrative Nutrition Health Coach from the Institute for Integrative Nutrition. Based in New York City, Integrative Nutrition is the largest nutrition school in the world. The school offers the world's leading Health Coaching Training Program and teaches over 100 dietary theories, practical lifestyle management techniques, and cutting-edge coaching methods.
Integrative Nutrition is the only nutrition school to integrate all the different dietary theories. Health Coaches from Integrative Nutrition's world-class training program learn from top experts in the field of health and wellness including Dr. Andrew Weil, Geneen Roth, Dr. David Katz, Dr. John Douillard, Dr. Mark Hyman, and David Wolfe among many others.
I did my training as a certified fitness trainer and sports nutrition specialist through the International Sports Sciences Association (ISSA).  As a former ISSA-certified fitness professional, I can help you set obtainable goals and transform your health and your life for the better. I can help you look and feel your best. And I can help you enjoy yourself along the way.
I completed my accupreassure certification through the Accepresssure Mastery program.  I have also completed many supplemental professional trainings through the Institute for Functional Medicine and the Functional Nutrition Lab.
My education has equipped me with deep knowledge in functional nutrition , health coaching, fitness training, sport nutrition and the importance of personalized and preventive care.  Drawing on my education and experience, I work with clients to help them make the dietary and lifestyle changes that produce real and lasting results. I invite you to learn more about how I can help you by reading about my treatment philosophy.
PROFESSIONAL AFFILIATIONS
Association of Contextual and Behavioral Sciences (ACBS)
LICENSE,  AWARDS & CERTIFICATIONS
Florida License #: PY7539
Practicing Since: 2007
Certified Integrative Nutrition Health Coach
Certtified Accupressure Practitioner
Former Certified I.S.S.A. Personal Trainer
"Dr. Sandoval's skills as a Health Coach have earned him a spot on the Coach Foundation, one of the biggest names in the coaching industry."
My journey into wellness and the healing arts started by necessity eighteen years ago when I was diagnosed with multiple sclerosis. I have personally discovered great value in applying the wisdom derived from our ancestral heritage in overcoming this diagnosis.
Along my journey, I have learned that true healing occurs by finding balance in mind, body and spirit. Supporting my body with the right foods and physical exercise for me, eliminating physical and emotional toxins, and regaining balance with spiritual practices has allowed me to thrive and live my life fully. I believe that this can serve as an effective template towards any path of healing. When I'm not working with my clients, I enjoy cooking and staying active. I regularly do yoga, qi gong, peddle, row, and weight training.   I am proud to have completed the ING Marathon in January 2011. I have also finished three other half-marathons. I am also passionate about food. Food heals beyond any measure. I enjoy tasting new delicacies, as well as experimenting with new recipes and sharing this passion with my clients.
Schedule an initial consultation.