I offer integrative therapy services for adolescents, adults, elders in and around Miami, Florida
I work with a range of clients that present a variety of unique circumstances. However, there is a common thread, they are not reaching their full potential.
My Services include:
During our initial meeting we will discuss your specific areas of concern as well as assess if we are the right client/therapist fit. From here, we will be able to create your personalize treatment plan and discuss how it can best work into your day-to-day life.
My Treatment Philosophy
Holistic Health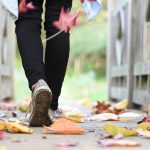 I practice a holistic approach to health and wellness, which means that I look at how all areas of your life are connected. Does stress at your job or in your relationship cause you to overeat? Does lack of sleep or low energy prevent you from exercising? As we work together, we look at how all parts of your life affect your health as a whole.
Together, we'll work to achieve your goals in areas such as achieving optimal weight, food cravings, sleep, and energy. Through working with me, you'll develop a deeper understanding of the foods and lifestyle choices that work best for you and implement lasting changes that will improve your energy, balance, and health.
Bio-individuality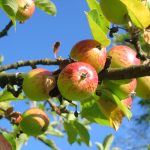 The concept of bio-individuality is that each person has their own food and lifestyle needs. So, when the experts say, "dairy is good for you" or "fat is unhealthy," it doesn't apply to everyone. One person's food is another person's poison, and that's why fad diets tend to fail in the long run. Working on the principle of bio-individuality, I'll support you in making positive changes that are based on your unique needs, lifestyle, personal preferences, and background. Instead of prescribing one fix for all people, I use a personalized, holistic approach that is based on your needs.
Everything is food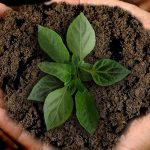 We are not only fed by food but by other factors in our lives. Healthy relationships, a fulfilling career, regular physical activity, and a spiritual practice are essential forms of nourishment. When these "primary foods" are balanced, what you eat becomes secondary.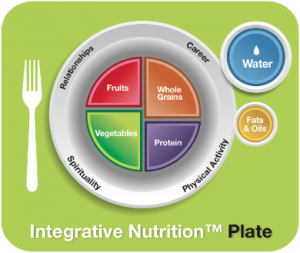 The Integrative Nutrition food plate focuses on nourishing food and lifestyle choices. The wellness plate emphasizes the importance of high-quality vegetables, fruits, complex carbohydrates, proteins, healthy fats, and water. To complete the picture, the plate is surrounded with lifestyle factors that create optimal heath: relationship, career, physical activity, and spirituality.
Personal Fitness Training Services
As a former ISSA-certified fitness professional, I can help you set realistic goals and transform your health and your life for the better. I can help you look and feel your best. And I can help you enjoy yourself along the way.
It's no secret – fitness training has been proven to prevent disease, strengthen your health and improve your confidence and outlook on life. As a certified fitness trainer, I'm deeply trained in everything from muscle mechanics to flexibility and cardiovascular dynamics. So if you want to live a stronger and more confident life, I've got the training and the expertise to help you every step of the way.
If you want to look and feel your absolute best, I can help. As you probably know, countless studies have found a direct link between your fitness level and your overall confidence and happiness.
But instead of using a "one size fits all" approach to fitness, I design a unique plan that is custom-tailored to fit your exact goals and needs.
Psychological Services
I am an integrative health practitioner who practices an integrative approach to psychotherapy that is supported by empirical research. I'll help you to connect to the areas of your life that give you purpose and vitality. You will learn simple skills that will allow you to focus on the most meaningful areas of your life without letting your painful thoughts or feelings stop you from living.
I use evolutionary and functional nutrition principles that are evidence-based to alleviate your psychological distress and mindfulness-based behavioral approaches to help you to identify your most cherished values and cope more effectively. My work incorporates therapeutic interventions from acceptance-based-approaches (e.g. Acceptance and Commitment Therapy, Mindfulness-Based Cognitive Therapy), Cognitive-Behavioral Therapy (e.g., Therapeutic Lifestyle Changes, EMDR) and psycho-nutritional approaches (e.g., Neuro-Nutrient Therapy, GAPS). I am flexible and integrate techniques from other approaches as well.
I believe that you must address the whole person and not simply their beliefs or emotions in isolation of the context in which they occur. I'll consider your biology, lifestyle, nutrition, values, culture, and relationships. I will work with you to create a treatment plan that is tailored to you.
---
Rates & Insurance
Rates: Average Session Fee: $150.  Schedule an initial consultutation.
You will be expected to pay for each session at the time that it is held. Payment schedules for other professional services will be agreed to when they are requested. Cash, check, debit, and all major credit cards are accepted for payments.
My comprehensive approach and the integrative care that I provide is different and thus requires more time and attention than what you would receive in a more mainstream setting. Furthermore, most HMO's and PPO's only authorize a limited number of sessions, and even if you feel you may need more sessions, they may not authorize them, nor allow you to see me more often or past their cut-off date, and you may have to change to a different therapist/coach outside their network and pay full fee mid-treatment.
I may be required to give detailed reports regarding your issues and progress in order to get more sessions authorized, and your treatment plans may be dictated to me by your managed care representative. In addition, all of your information, including diagnoses, goes into a central computer bank which can be accessed by any physician, college, law enforcement agency, military group, insurance company, etc. and can be used against you (or your children). I do not agree with these practices, believe that they violate my ethical principles and do not foster a therapeutic environment.
Thus, I do not accept third-party insurance payments. I realize that this may be frustrating, but it is difficult to get outstanding care at discounted insurance based pricing. To make the process easier I will provide you with bills that should be acceptable to your insurance carrier so you can be reimbursed directly if you are eligible.