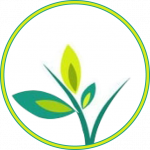 I'd love to hear from you:
3057200237     |     Send an email
Book an Appointment Online (must be with 24 hours advanced notice).
I offer flexible hours to accommodate your schedule. Office hours are by appointment only on Monday thru Thursday from 10 am – 6 pm. Friday appointments are from 10 am – 1 pm.
Buy my Kindle book on Amazon: Change Your Life: How to find your vitality, balance, and bliss
Please do not send confidential information using this form.
OFFICE LOCATION
Office location: 3490 Southwest 107th Court • Miami • Florida • 33165
My office is easily accessible and is located right off of the Florida Turnpike. Take the Bird Road (40th Street) exit (exit 23) and head East about half a mile.