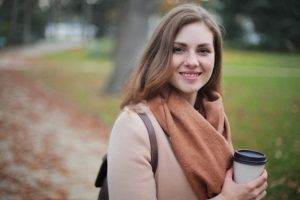 It can be hard to juggle a job, family, and other commitments while still making time for yourself. Unfortunately, this can lead to feelings of burnout and anxiety. The good news is, there are some easy steps you can take to beat the grind and boost your well-being. Presented below by Dr. Sandoval, here are some actionable tips that working women can use to strengthen their mental, physical, and financial wellness.
Exercise Regularly
Exercise is an excellent way to stay healthy while reducing tension. Allocate at least 30 minutes daily for physical activity—it can be either done in the comfort of your home or at a gym. Experiment with various forms of exercise like yoga, running, and more to determine what works best for you. If you need some extra motivation, become part of an online group or enroll in a class; participating in these activities will help keep you inspired and accountable.
Start A Garden Using Expert Advice
Gardening is an excellent way to get outside while also producing something tangible that you can enjoy in return. Instead of spending money on plants or tools, research gardening advice online and read reviews from gardeners all over the world before making any purchases. This way, you'll know exactly what type of equipment you'll need and how much it will cost before investing any money into it.
Prioritize Nutrition
Gardening has another benefit; it can help you eat better. Eating healthy isn't just about losing weight; it's also about nourishing your body with the right kind of food so that it has enough energy throughout the day. Start by cutting down on processed foods like chips and cookies, replacing them with healthier options such as fruits and vegetables instead. Additionally, try not to skip meals, as this could leave you feeling drained by the end of the day.
Set A Few Boundaries
It's important to learn how to set boundaries to protect your mental health and well-being from being taken advantage of by others around you. Start by saying "no" more often when people ask too much of you at work or at home—and permit yourself not to feel guilty about it. Also, make sure that your personal time is respected by those around you so that you can have enough space for self-care activities such as exercising or reading books without interruption.
Take A Look At Your Job Options
If you're feeling drained and overwhelmed by the job you're currently doing, it might be time to look for a new one. Working hard is important, but it shouldn't be at the cost of your wellbeing. Constantly running on empty can take its toll on both your physical and mental health, causing burnout and fatigue. Finding another job that makes better use of your skillset and energy can help you recharge and feel motivated again — plus, you'll have more time to focus on pursuing other passions or hobbies!
Showcase Your Skills With A Great CV
When starting a new career path, one of the most important things is having a strong CV that outlines all relevant experience as well as any applicable skillsets that apply. Make sure when creating this document that everything looks professional—you don't want potential employers questioning its validity. To make this process easier on yourself, consider using an online CV builder which will allow you to access templates tailored specifically towards certain industries or job roles. Just choose the template you like and add your choice of colors, copy, and images; here's a possible solution that can help you get started.
Start A Business With An LLC
If you'd rather be your own boss than work for one, consider starting your own business. This process doesn't have to be scary, especially if done correctly under legal protection. Consider incorporating yourself as an LLC (Limited Liability Company), as doing so provides owners with several corporate tax benefits along with limited liability protection (which shields personal assets from being seized should business debts arise). You can avoid costly lawyer's fees by using a formation service to file.
Beating the daily grind can be quite an undertaking at times, so try keeping things simple at first. Focus on your physical health, set some boundaries, and assess your career to make some changes. Whether you want to start your own business or look for a new job in your field with a stunning CV, there are plenty of options available.
Dr. Sandoval provides assistance for people who feel that anxiety and depression are preventing them from living their best lives. To learn more about these services, please call 305-720-0237.
Guest article witten by Sheila Olson,  FitSheila